---
---

BEACH BOYS SIRIUS XM CHANNEL RETURNS
Subscription satellite / online radio service Sirius XM has brought their limited-run, full-time channel dedicated to The Beach Boys back for the summer months of July and August, 2021. Good Vibrations: The Beach Boys Channel is located at channel 105 and features the BB's hits and rarities, as well as solo and related material. Rolling Stone reports that tracks from the upcoming Feel Flows box set will be previewed on the channel during its two-month run. (updated 7-1-21)


BEACH BOYS FEEL FLOWS BOX SET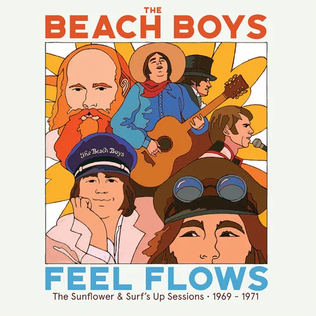 The Beach Boys' Feel Flows — The Sunflower and Surf's Up Sessions 1969-1971 box set will be released by Capitol/UMe on Aug. 27, 2021. This collection features newly-remastered versions of Sunflower and Surf's Up. Feel Flows offers 135 tracks, including previously unreleased tracks, live recordings, radio promos, alternate versions, alternate mixes, isolated backing tracks, and a cappella versions, taken from the album sessions. The package includes a 48-page book, with notes by Howie Edelson, interviews with The Beach Boys and others, rare photos, and more. Formats include 5 CDs, 2 CDs, 4 LPs, 2 LPs, and digital. "Big Sur" and "Susie Cincinnati Live 1976" have been released as a digital singles from the set. Watch the unboxing video on YouTube. More. (updated 6-26-21)


CALIFORNIA MUSIC "ADD SOME MUSIC"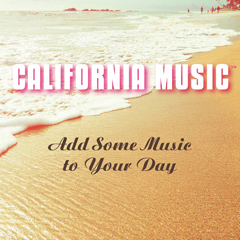 A new version of "Add Some Music to Your Day" featuring Mike Love, Al Jardine, Bruce Johnston, David Marks, Carnie Wilson, Matt Jardine, Christian Love, Wendy Wilson, Justyn Wilson, Hayleigh Love, Ambha Love, Jeffrey Foskett, Rob Bonfiglio, and Lola Bonfiglio has been released on Omnivore Recordings. Watch the video. This is the first digital single from the new album California Music Presents Add Some Music, which will benefit Feeding America (as does the single). The album will be available April 23, 2021, in digital and CD formats. More information. (updated 3-2-21)


"WAVES OF LOVE 2.0" VIDEO CONTEST
Al Jardine wants YOU to make a video for "Waves of Love 2.0"! Go to www.aljardine.com for all the contest details on how to submit your own produced video for his latest single. If chosen as the winning entry, your video will be featured on Al's official website, plus you'll receive a prize pack from Al, including a signed acoustic guitar and much more — good luck! (updated 5-4-21)


BRIAN WILSON DOCUMENTARY, LONG PROMISED ROAD
Long Promised Road, a documentary about Brian Wilson, will be shown at the 2021 Tribeca Film Festival. The doc was orginally set for the 2020 festival, which was cancelled due to the Covid-19 outbreak. More details. (updated 5-6-21)


FOUND FOOTAGE: BB'S PHOTO SHOOT FOR PET SOUNDS
Film footage of the Beach Boys' 1966 photo shoot for their Pet Sounds album cover at the San Diego Zoo has recently surfaced. Watch here. (updated 2-26-21)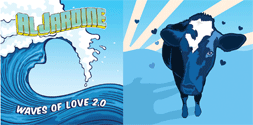 NEW SINGLE FROM AL JARDINE
Al Jardine released a new single called "Waves of Love 2.0" on February 12th, just in time for Valentine's Day. The song has been re-recorded by Al's longtime producer and songwriting collaborator Larry Dvoskin, who resides in New York. It also features one of Al's last vocal collaborations with the late great Carl Wilson. Available as a signed, limited-edition CD single and on most digital music platforms. The CD single will also contain a bonus track, "Jenny Clover."


Al says, "It's exciting to share this great East Coast version of 'Waves of Love' with my fans. Larry Dvoskin's impeccable dit-dits do me proud and there will also be a new West Coast version on my soon to be re-released solo album A Postcard from California!"

Larry Dvoskin recently interviewed Al about the new release on Clubhouse, catch the full interview on YouTube. (updated 2/22/21)


OFFICIAL VIDEO RELEASED FOR "LITTLE ST. NICK"
UME has released a new offical video of The Beach Boys' classic holiday hit "Little Saint Nick." Lovingly animated by Fantoons Animation Studios, the video depicts the 1964 Beach Boys (Brian, Dennis, Carl, Mike, and Alan) helping Santa deliver toys and gifts. The video is loaded with "Easter eggs" for BB fans — you'll want to view this one multiple times! Watch here. (updated 12-13-20)


BRIAN WILSON LIVE Q&A ON FACEBOOK
Brian Wilson answered fans' questions LIVE on Facebook for an hour on Nov. 24, 2020. Brian sends his thanks to everyone, says he really hopes to see everyone live one of these days, and he's willing to do another session. Read the results of the Q&A on Brian's official Facebook page. (updated 11-29-20)


LIVE FROM BILLY'S PLACE
Billy Hinsche has been performing a series of shows called Live from Billy's Place, that run on Facebook Live, 10 p.m. ET / 7 p.m. PT. You can find the archived shows on Billy's FB page or see a list of them on his website. Billy is also uploading his shows to his official YouTube channel (BillyHinscheOfficial). (updated 11-20-20)


ED CARTER AND BILLY HINSCHE OFFERING MUSIC LESSONS
Would you like to learn to play guitar solos in the style of Carl Wilson, play authentic bass lines while listening to your favorite Beach Boys songs, or strum along on a ukulele? Ed Carter (longtime BB's / Al Jardine's bassist and guitarist) is offering guitar, bass guitar, and ukulele lessons via Skype and Zoom, at very reasonable rates. If interested, please contact Ed on Facebook via PM or email him for more information.


Billy Hinsche also offers guitar and piano lessons via Skype; beginners are welcome. For more information, see Billy's website. (updated 11-29-20)


GOOD VIBRATIONS CHILDREN'S BOOK


A picture book for preschoolers is out called Good Vibrations, based on song lyrics by Mike Love and Brian Wilson, with illustrations by Paul Hoppe. The book was published in June, 2020 by Akashic Books. Akashic is offering a limited-time special promo code (Holiday30), if you order the book directly from them. (updated 12/11/20)


NEW ALBUM OF MURRY WILSON MUSIC
BB fan George Faulkner has recorded a meticulously-researched new album of songs written by the Wilson brothers' father. Sings Murry Wilson is available as a vinyl LP from Bolt Records, with cover art by Peter Bagge and liner notes by David Marks. There are still a few copies left of this limited-edition release. For more info, go to murrywilson.com. (updated 11-29-20)


MIKE LOVE SALUTES THE KILLER'S 85TH
Mike Love took part in an online celebration for Jerry Lee Lewis' 85th birthday. "Whole Lotta Celebratin' Goin' On: 85 Years of The Killer" was livestreamed on October 27, 2020 and can be watched on Lewis' official Facebook page. The event is a benefit for World Vision, to aid communities dealing with poverty. (updated 11-20-20)


AL JARDINE IN BENEFIT FOR WORLD CENTRAL KITCHEN
Al Jardine and John Hall (from the band Orleans) participated in a online Entrepreneur Masterclass, sharing stories of singing, songwriting, recording, and performing, on Oct. 13, 2020. The program was hosted by Al's friend and collaborator Larry Dvoskin. This event was aimed at fans and creative people who want to gain insights on earning a living doing what they love. Participants were given the opportunity to ask questions. All of the money raised goes to benefit the World Central Kitchen, to help provide free meals to front line workers, world-wide. (updated 11-20-20)


BB-RELATED ONLINE PERFORMANCES DURING SOCIAL DISTANCING DOWNTIME
In these days of social distancing and working from home, various BBs and family are sharing at-home online performances for the fans.


"All Together Now," a live-streaming online concert to benefit the Los Angeles Emergency COVID-19 Fund, took place on April 25, 2020. Beach Boys Mike Love and Bruce Johnston and their touring band, fellow BB David Marks, The Honeys, Rob Bonfiglio, Stephen Kalinch, and other BB associates participated via distance media, along with Micky Dolenz, Jeff Bridges, Smokey Robinson, Carole King, John Fogerty, and many other artists. For more information and the full line-up, go to alltogethernowla.org. The entire 8-hour show has been archived to watch on YouTube.


Brian Wilson is the first music artist to play Rolling Stone's new IGTV online series, In My Room. Brian is featured playing and singing "Do It Again" and "Love and Mercy," just himself and his piano, in his music room at home. Brian's episode can be found on RS' Instagram and YouTube channels. Brian also appeared on The Late Show with Stephen Colbert, performing "God Only Knows" on the show and "Love and Mercy" online.


Alan and Matt Jardine have posted a performance of "Luau" on Facebook. (updated 6-8-20)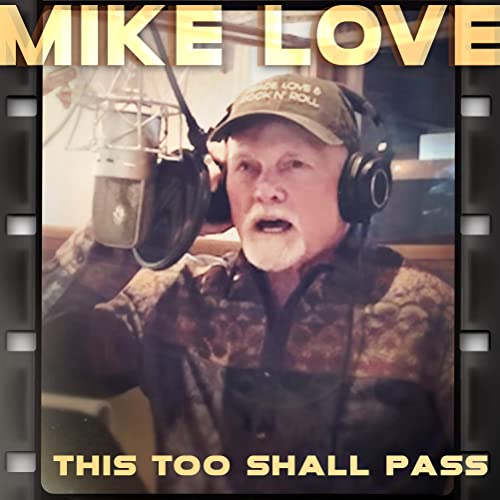 NEW MIKE LOVE SINGLE, "THIS TOO SHALL PASS"
Mike Love released a new digital song and video on May 1, 2020 titled, "This Too Shall Pass," via BMG. He wrote the upbeat rock and roll song as a fun way to encourage positivity during this unprecedented time. Produced by Scott Totten and featuring special guest John Stamos on drums, the song is available for streaming and download. To watch the music video, click here. More details. (updated 5-1-20)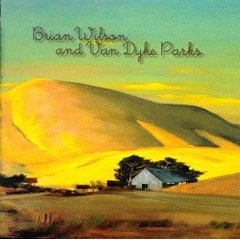 ORANGE CRATE ART 25TH ANNIVERSARY REISSUE
Brian Wilson and Van Dyke Parks' collaboration Orange Crate Art will be given special treatment for its upcoming 25th-anniversary reissue, due June 19, 2020 on Omnivore Recordings. The set will be available in two-CD and two-LP vinyl formats. Both formats will include the duo's version of "What a Wonderful World," as well as previously-unreleased recordings of two Gershwin songs, "Love Is Here to Stay" and "Rhapsody in Blue." More details. (updated 4-30-20)


BB AND RELATED COPYRIGHT EXTENSION RELEASES FOR 2019
The Beach Boys and Capitol are releasing a year-end digital copyright extension EP, 1969: I'm Going Your Way, consisting of three previously unreleased tracks from 1969: "I'm Going Your Way (Alternate Vocal Take)," "Slip On Through (Early Version)," and "Carnival (Over the Waves)." We're also anticipating a multi-disc box set release in 2020, consisting of Sunflower/Surf's Up era material.
Omnivore Recordings has released the digital EP Break Away by the group Snow, featuring four previously unreleased tracks found in the Beach Boys' archives. These tracks were produced by Murry Wilson and Rick Henn, and include "Wilderness," "Bless Me," and covers of the BB's "Break Away" and "We're Together Again." (updated 12-26-19)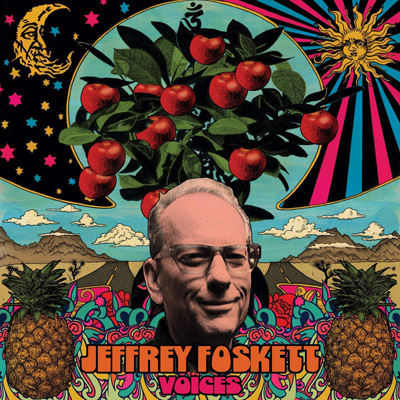 JEFFREY FOSKETT VOICES ALBUM
Longtime BW and BB band member Jeffrey Foskett has released a new album, Voices, consisting of new versions of some of his favorite songs. Mike Love and Bruce Johnston appear as guest vocalists on two of the tracks. The album is available in CD and digital formats.


Voices may well be Jeff's final album as a singer, as he has revealed that he was diagnosed with thyroid cancer in early 2018. Subsequent treatment and surgeries have impacted his voice, but he still performs instrumentally. He told Billboard, "...there's nothing more fun and more fulfilling for me than being involved and doing something either on stage or in the studio. That's what I love most, and I'll keep doing it as long as I can." Read the article here. (updated 11-22-19)


BRIAN WILSON SCHOLARSHIP CREATED AT UCLA
David and Eva Leaf have endowed a scholarhip at UCLA in honor of Brian Wilson. The biennial award will benefit a junior in UCLA's School of Music who is focusing on popular music as a career. David Leaf, a long-time friend of Brian's, serves a UCLA adjunct professor in musicology and is known by BB fans for his book, The Beach Boys and the California Myth. More.
Brian Wilson Presents: A Special Screening of Smile Live at Royal Festival Hall: If you're in the L.A. area, don't miss your chance to see the never-before-seen film, Smile, followed by a discussion with Brian Wilson and David Leaf, Sunday October 20, 2019, 2 p.m., at UCLA's Schoenberg Hall. Make a donation of any amount to the BW Scholarship Fund at UCLA to attend. More info/RSVP.
A Special Message from David Leaf: Surf's Up! You've heard about the new Brian Wilson scholarship at UCLA. Here's your opportunity to give back to Brian and the Beach Boys for all their "Good Vibrations." Please make your contribution to The Brian Wilson Scholarship Fund now. Remember: Every donation is generous, so please give what you can right now. This is our moment to show Brian our "Love... and Mercy." And make sure to spread YOUR good vibrations and share this with your friends! Donate at https://spark.ucla.edu/project/16496. (updated 10-16-19)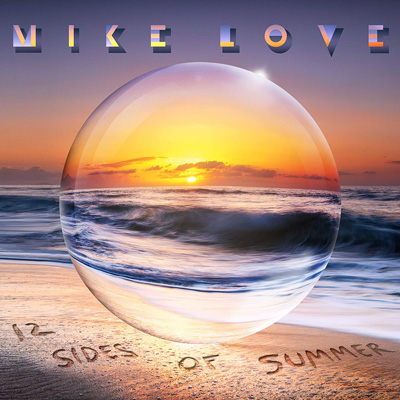 MIKE LOVE, 12 SIDES OF SUMMER
Mike Love released a new solo album, 12 Sides of Summer, on CD, July 19th. The album's twelve tracks include last summer's "It's OK" with Hanson, Mike's "California Beach," and a new version of the Ramones' classic "Rockaway Beach," plus new versions of George Harrison's "Here Comes the Sun," The Dave Clark Five's "Over and Over and Over Again," ABBA's "On and On and On," and several Beach Boys songs. More info. (updated 7-31-19)


AL JARDINE, ROCHESTER MUSIC HOF INDUCTEE
Alan Jardine will be inducted into the Rochester Music Hall of Fame on April 28, 2019 at the Eastman Theatre in Rochester, NY and will perform a short set. He spent part of his childhood in Rochester, when his father worked with the Eastman Kodak Co. and taught at the Rochester Institute of Technology. His parents gave the budding musician his first ukulele while the family lived in Rochester. Alan will be performing a short set during the induction ceremony. (updated 4-26-19)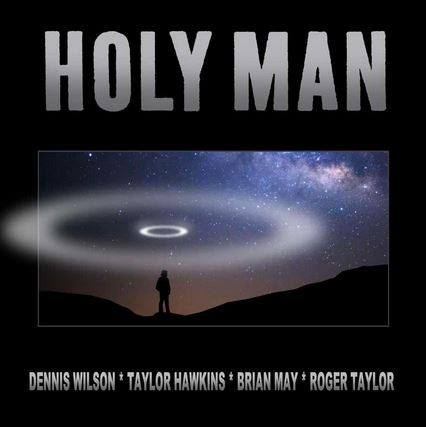 DENNIS WILSON / TAYLOR HAWKINS / QUEEN RELEASE FOR RECORD STORE DAY 2019
Dennis Wilson's song "Holy Man" will be released in a new version as a 7" single for Record Store Day, April 13, 2019. Dennis' unfinished track from the Pacific Ocean Blue sessions was released in 2009 with new vocals from Taylor Hawkins of the Foo Fighters. Hawkins shared this version of "Holy Man" with guitarist Brian May and drummer Roger Taylor of Queen, who added new harmony vocals and additional instrumental backing to create the version now being released. The RSD single is backed with Dennis' original instrumental version. More details. (updated 3-1-19)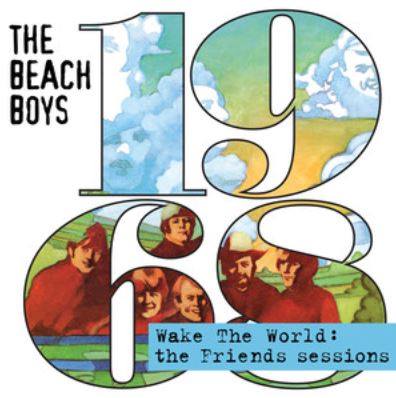 NEW 1968 BB DIGITAL RELEASES
A new Beach Boys digital release of 1968 recordings is out in December, 2018. Wake The World 1968: The Friends Sessions has 32 tracks and I Can Hear Music 1968: The 20/20 Sessions has 40 tracks, including outtakes, alternate versions, and a cappella mixes. The Beach Boys on Tour: 1968 (Live) digital release is also available on Dec. 14. (updated 12-13-18)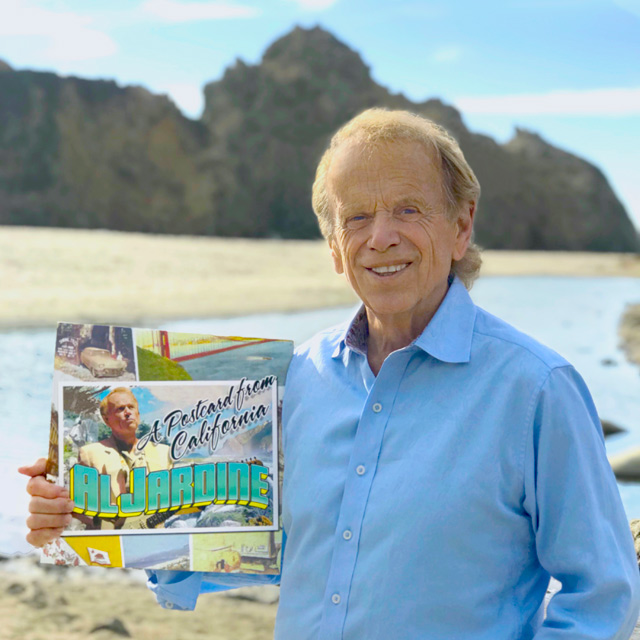 A VINYL POSTCARD FOR BLACK FRIDAY RECORD STORE DAY 2018
Al Jardine's solo album A Postcard From California has been released for the first time ever on audiophile vinyl from Friday Music. The limited-edition album will be on 180-gram translucent blue vinyl and feature a gatefold cover, plus each copy will include an authentic autographed postcard from Al! It's available at participating Record Store Day stores. Watch the lyric video for the title track. More details. (updated 11-23-18)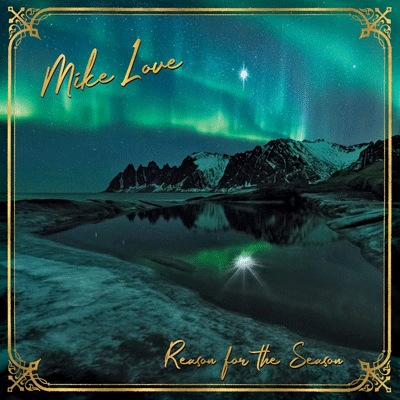 MIKE LOVE'S CHRISTMAS ALBUM
Mike Love has released a new collection of holiday songs Reason for the Season, via BMG, in CD and digital formats. The album is also be available on special festive vinyl. Reason for the Season features a guest appearance by Hanson, as well as contributions from All Love, a group composed of four of Mike's children (Ambha, Brian, Christian, and Hayleigh Love). Mike also recorded with Hanson, collaborating on the summer single "It's OK," released in August 2018. More information. (updated 11-23-18)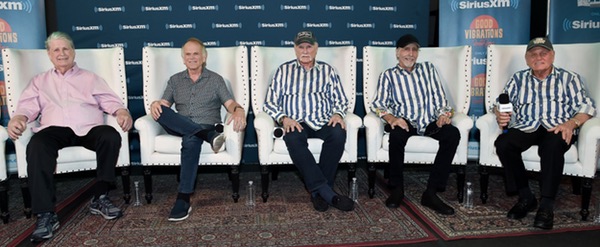 THE BEACH BOYS REUNITE FOR SIRIUS XM TOWN HALL Q&A

The surviving Beach Boys — (above, left to right) Brian Wilson, Al Jardine, Mike Love, David Marks, and Bruce Johnston — reunited, for the first time since 2012, for a SiriusXM "Town Hall" one-time event on July 30, 2018. The BBs met at Capitol Studios in Hollywood, CA for an intimate Q&A session with a select group of Sirius listeners. The session is moderated by Rob Reiner and will air on August 10 at 5 p.m. ET/PT on Sirius' Good Vibrations: The Beach Boys Channel (Ch. 4). Repeats run on Saturday, August 11 at 12 p.m. ET; Sunday, August 12 at 3 p.m. & 10 p.m. ET; Tuesday, August 14 at 2 p.m. ET; and Wednesday, August 15 at 11 p.m. ET. MORE. (updated 8-10-18)

SIRIUS XM BBs CHANNEL ALL SUMMER LONG
Pay satellite / online radio service SiriusXM launched a limited-run, full-time channel dedicated to The Beach Boys on Thursday, May 24, 2018. Good Vibrations: The Beach Boys Channel gave listeners a channel that, running through mid-August, featured not only the band's hits and rarities; but also included guest DJs and stories from Brian Wilson, Mike Love, Al Jardine, Bruce Johnston, and David Marks, all discussing song inspiration, their careers and lives on the road, and memories of Carl and Dennis Wilson. (updated 8-22-18)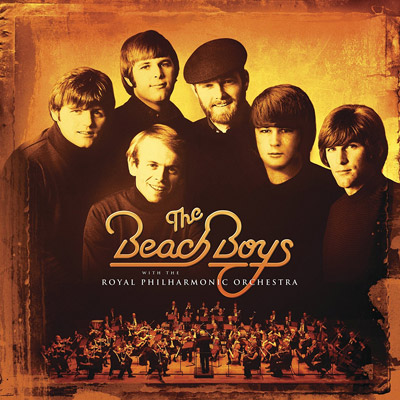 BBs AND THE RPO
The Beach Boys with the Royal Philharmonic Orchestra will be released on June 8 by Capitol/UMe. Produced by Nick Patrick and Don Reedman, the album pairs The Beach Boys' vintage vocal and instrumental performances with new symphonic arrangements, newly recorded by the Royal Philharmonic Orchestra at Abbey Road Studios — in the same vein as Patrick and Reedman's recent projects with Aretha Franklin's, Elvis Presley's, and Roy Orbison's catalogs. The album will be available in digital, CD, and 180-gram 2LP vinyl LP formats (2LP vinyl to be released August 17). Listen to "Fun, Fun, Fun" and watch the promo video. More details. (updated 5-8-18)

NEW PET SOUNDS REISSUE
Pet Sounds has just been re-released in a limited colored vinyl LP edition by Capitol/UMe. Limited to 2000 copies worldwide and available only from The Sound of Vinyl, the collectible special edition presents the classic Beach Boys album's stereo mix on a 130-gram LP, pressed on split translucent yellow and green vinyl. More details. (updated 2-9-18)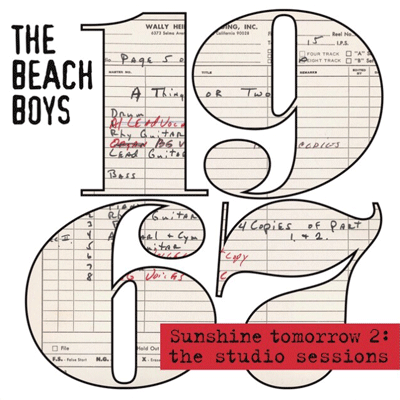 NEW 1967 BB DIGITAL RELEASE
Two new 1967-era Beach Boys collections has been released in digital format on Dec. 8, as companions to 1967 – Sunshine Tomorrow, released earlier this year. 1967 – Sunshine Tomorrow 2: The Studio Sessions includes more sessions from Smiley Smile, Wild Honey, and the abandoned Lei'd in Hawaii albums. 1967 – Live Sunshine contains live recordings from five 1967 concerts, for a total of 109 tracks. More details. (updated 12-8-17)

AL JARDINE STORYTELLER TOUR
Al Jardine will be heading out on the road for a series of acoustic, intimate shows titled "Al Jardine — A Postcard from California — from the Very First Song with a Founding Member of the Beach Boys." Al will be telling stories about the Beach Boys' music and singing, joined by his son Matt. More details. (updated 11-17-17)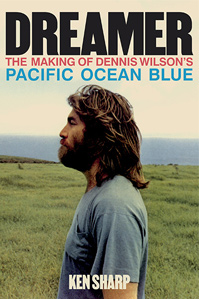 DENNIS WILSON POB BOOK
Ken Sharp's new book Dreamer: The Making of Dennis Wilson's Pacific Ocean Blue is now available for order. The 416-page book examines the backstory of DW's signature masterpiece. It is structured as an oral history, with interviews from many of the album's participants, fellow BBs, and family members. The book is available in soft-cover for $35 plus shipping, and in a very limited signed hardcover edition for $55 plus shipping. It's only available directly from Sharp, email him at to order your copy. More information. (updated 11-17-17)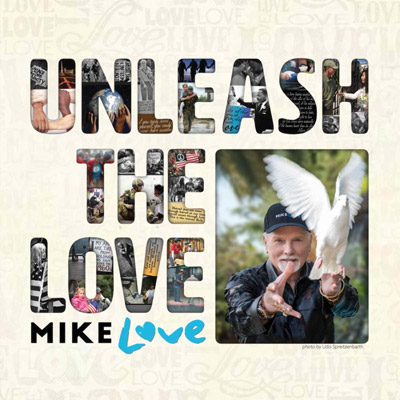 NEW MIKE LOVE SOLO ALBUM
Mike Love released a new double album on Nov. 17, 2017 through BMG. Unleash the Love features 13 brand new songs and 12 remakes of Beach Boys classics. The album is produced by Michael Lloyd. Listen to the title track off of the album here. Unleash the Love is available in CD, vinyl LP, and digital formats. More information. (updated 11-17-17)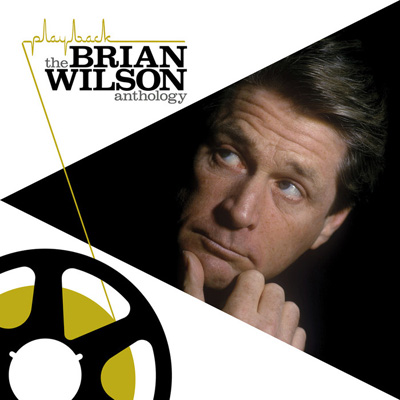 NEW BRIAN WILSON SOLO ANTHOLOGY
A new anthology of Brian Wilson's solo career, released on September 22, 2017, is available in multiple formats. Playback: The Brian Wilson Anthology contains tracks from Brian's solo albums, plus two previously unreleased songs, "Some Sweet Day" and "Run James Run." More information. (updated 9-22-17)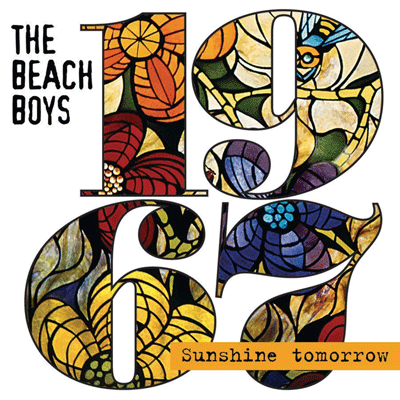 NEW ARCHIVAL BEACH BOYS RELEASE: 1967 – SUNSHINE TOMORROW
1967 - Sunshine Tomorrow is a new archival 2CD and digital collection from The Beach Boys, released worldwide on June 30 by Capitol/UMe. 1967-ST features producers Mark Linett and Alan Boyd's new, first-ever stereo mix of The Beach Boys' 1967 Wild Honey album and throws open the legendary band's vault to debut 54 sought-after 1967 rarities, 50 years after they were put to tape. Previously unreleased highlights on the new collection include The Beach Boys' shelved "live" album, Lei'd in Hawaii, studio recordings from the Wild Honey and Smiley Smile album sessions, and several standout concert recordings spanning 1967 to 1970. Wild Honey's new stereo mix will also debut in a 180-gram vinyl 50th anniversary edition on July 21. More information. (updated 6-30-17)

FREE TOUR E-BOOKLETS AVAILABLE
Download Endless Summer Quarterly's FREE 2014 tour program for Beach Boys Mike Love and Bruce Johnston's shows, complete with full color pictures. Also download ESQ's FREE 2014 tour program for Brian Wilson and Al Jardine's shows. Both books are in pdf format. (updated 12/2/14)

BB VIP PACKAGES AVAILABLE AT SELECT VENUES
Beach Boys Mike Love and Bruce Johnston personally invite you to become a Beach Boys VIP and sit in on their soundcheck, then come backstage for a preshow party. There will be a Q&A, some cool memorabilia, and a photo op! Check out Mike Love's website (www.mikelove.com/VIP) or the official BB website (www.thebeachboys.com) for available dates. See package details here. (updated 8/7/14)

Archived Hotline items.
(This section updated 2/9/18)

All This Is That
BB CONTACT INFORMATION

Mail may be sent to members of the Beach Boys through BBFC:


Beach Boys Fan Club, 50 S. Emery St. #4E, Pahrump, NV 89048.
Brian Wilson may also be contacted via his message board at brianwilson.com. Additionally, Brian Wilson, Mike Love, Alan Jardine, and David Marks all have official Facebook and other social media presences.
About BBFC
The club was started by Alice, the president, in 1973, when she wrote to rock magazines expressing an interest in seeing more articles about the Beach Boys. After one of her letters was printed, several people contacted her about forming a club. Ads in Rolling Stone generated more membership; the first newsletter was published in 1976. The Beach Boys' promotional people took an interest, resulting in BBFC's becoming the official Beach Boys fan organization.

HOW TO JOIN BBFC

SUBSCRIBE: You can receive our latest newsletter by joining the club. Basic membership is $5.00 ($8.00 in U.S. funds for overseas members). This includes five issues of our newsletter (published irregularly), with special interviews, news and other information, tour dates, editorials, and a classified section, as well as email bulletins for between-newsletter news.
Send your contact information and $5 ($8 overseas) in check or money order to the Beach Boys Fan Club, 50 S. Emery St. #4E, Pahrump, NV 89048. We have provided a pdf membership form for your convenience. (You do not need to include an SASE when sending payment.)
Links
to other Beach Boys/Brian Wilson sites on the Web!
Maintained by the webteam | Last updated July 13, 2021